The first starting point to any success in Google Ads is having the right strategy in place.
To ensure the best chances of success:
Know exactly why you're going to do what you're going to do and when you're going to do it.
You need to be crystal clear on why you're going to do this.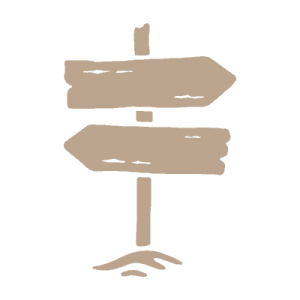 Start to build a financial model and the right metrics you need.
It's imperative to know which target audiences you're going after.
What value do you give your audience? The most important component of marketing.​
What journey do you want to take your customers on?
You need to get all these things in motion and built ASAP.
Get smart – don't try to be all things to all people.
Finally, make sure you do the right keyword research.
We need to get crystal clear on what the objectives and targets are to succeed.
Why are we going to do this?
What are our objectives in doing this and what are the targets we're going to use to measure whether we're on track or not? Once again, objectives can be warm and fuzzy. Targets, however, are going to use the SMART system, meaning specific, measurable, attainable, realistic and timely.
We want to be crystal clear, eg: we want to generate 10 new clients a month or we want to generate $4 million in revenue
2. Financial model & metrics
Once we're crystal clear on what those targets and objectives are, now we can start to build a financial model and the right metrics to achieve that financial model.
An example is that we want to generate $100,000 as our target, so therefore we start working backwards. $100,000 in revenue might mean we need 200 new clients. If we need 200 new clients that means we need 1,000 new leads coming through the door (based on a lead-to-client conversion rate of 20%). If our current website is converting at 4%, that means we need to get 20,000 new visitors through to the website. You get my gist. These become our activity targets or working targets, for want of a better word.
Then we can start putting metrics to that. So if a new client is worth $1,000 to us, therefore, if we're converting one in five, we are able to spend $200 in that cost per acquisition to acquire that customer.
If that's one in four, that means we're happy to spend $5 per visitor to get the number of visitors we need to then get the leads we need to get the sales we need. This is why financial model and metrics are really important.
Coming back to that strategy proposition, it's imperative to be crystal clear on which target audiences we are going after.
Once again, we don't want to be going after every single person under the sun, but we want to be very clear on who we're going after. For example, 24 to 28 year olds who are this way inclined, who are looking for this solution, who have these pain points. You can't run a great search campaign, a Google Ads campaign, without having that clarity around the target audience.
This is, in our book, the most important component of business and marketing.
You need a really strong and attractive value proposition and Google Ads campaigns need to communicate it throughout. They need to communicate why I'm going to buy from you versus your competitors:
Once we are clear on target audience and value proposition, we can start to shape what a great customer journey will look like.
Build a customer journey for each target audience.
We need to build out and define what sort of journey we want to take people on by using Google Ads:
How are we going to catch their attention with great ads? What's the attractive messaging that's going to create some emotion in them? What's going to grab their attention so they actually click on the ad? What's that special something that's going to impress them right from the first ad they see at the top of the page?
The first page they come through to on your website needs to impress and engage them. It needs to communicate exactly why they should choose you. It needs to communicate the value they're going to get from working with you. It needs to give them a taste for how you work. It needs to show that you're different from your competitors. It needs to be backed up by strong social proof, include quotes, testimonials and awards you've won and industry logos, etc. If you can demonstrate that, it really adds personality to their experience with you.
Impressive Website Overall
Then we want to look at the overall website. Do you have current pages on the site that can do what we need them to do? Do we need to tweak the current pages a bit? Where do we need to create new pages and what are they? What sort of journey do we need to take people on? The preference is to use current pages if we can, but sometimes there will be topics and themes and ideas and different messaging that we need to create new pages for.
Sales and Value propositions
Then throughout that process, what are the strong calls to action on those pages that will to get people to buy or make contact or leave their email address? Once again, we need an outcome from this because you're paying good money to a company like us and Google. How do we get those outcomes to your business and ultimately the rest of the website? Most people won't convert on that first page, so we need the rest of the website to do its job. This comes back to the fact that you need a really good website to make Google Ads work really well for you. That's what we need to build.
We need to get all these things built
A lot of them take time. What do we need to do to the rest of the website to get it up to scratch? What are the landing pages we need to build? They're the things that will really eat up time for what we're doing, so we need to get them into motion ASAP.
We don't want to be all things to all people
You generally don't want to be running Google Ads on all your products and services. We need to get smart and choose the ones that:
The final part of a great search strategy is making sure we do the right keyword research
Taking everything we've done thus far in the search strategy phase, we then put that into a couple of tools by Google and a few other third parties. We put in the 10, 20, 30 seed keywords. The seed keywords are just off the top of our head, what we think people are going to search, and then Google and these other tools spit out a possible 5,000 other options based on their data. Then we need to sort through them and group them and get rid of the things we don't like. Then that spits out a really big spreadsheet that we need to go through and prioritise. Once again, making sure we implement the right search strategy, meaning we need to prioritise the keywords that we want to go after to ensure we're following through on that strategy. This ensures we're getting biggest bang for our buck from day one.
It's time to do great Google Ads!
Let's chat over a cuppa about how we can help.
BLOG: 9 Killer Steps to Great Google Ads Results