Looking for a Digital Marketing Agency on the Sunshine Coast
who delivers?
A digital marketing agency that averages 34% growth year-on-year for all our clients
We set you on a firm heading with digital marketing strategies that drive customer acquisition and growth in revenue.
We guide your business in the right direction to maximise your GoogleAds, SEO, website, social and content.
We capture and analyse your data to optimise your marketing to drive more sales and revenue and scale.
The Sunny Coasts leading digital marketing agency that delivers more leads
Over the last 17 years in business, I've employed (and sacked) around 15 sales and marketing agencies and consultants because they never delivered on their promise. Knowing I could do better, I formed my own Digital Marketing Agency on the Sunshine Coast, Due North.
When you work with us, you deal directly with our digital marketing superstars who have over 15 years' experience in the field and have added insight from owning their own businesses. With diverse backgrounds, we can provide broad digital marketing expertise across a range of disciplines, and are capable of providing strategic advice and execution. It's a model we're really proud of and it's produced incredible results.
We're confident that our model can get you the sales results that you want. What's more, it allows you to start with just a service or two and then expand to a whole range of services (where we can become your entire team) as your business grows and evolves. 
Digital Marketing Services Sunshine Coast
Chart an the right digital marketing journey
How Smartpay doubled sales in 6 months

Engagement : Sept '15 – July '21
"Our business has used Due North for over four years now for our digital marketing and CRM/sales support and it's been fantastic. Forget a large agency, get personalised service and clear plain English about how to improve your digital marketing."
Peter Thomas | Head of Sales & Marketing
The Most Experienced Google Ads Team on the Sunshine Coast
Google Ads are one of the most effective methods of lead generation. So effective, that your competitors are doing them. Expert Google Ads management is one of the fastest ways to get found on Google and start attracting quality, high intent traffic to your website. As Sunshine Coasts premier digital marketing agency, we help businesses, like you, increase leads and revenue with a better search strategy and regular analysis and optimisation. 
Exceptional results for over 5 years.
Engagement : Oct '14 – Current
"Due North has boosted our traffic and doubled our through-the-door customers in only 6 months of work! I am a very busy small business owner and have very little time in my day and they have managed to take control and push business through the door. Highly recommended! And Ben (the marketing genius) always buys the coffee!"
Ben Perry | Owner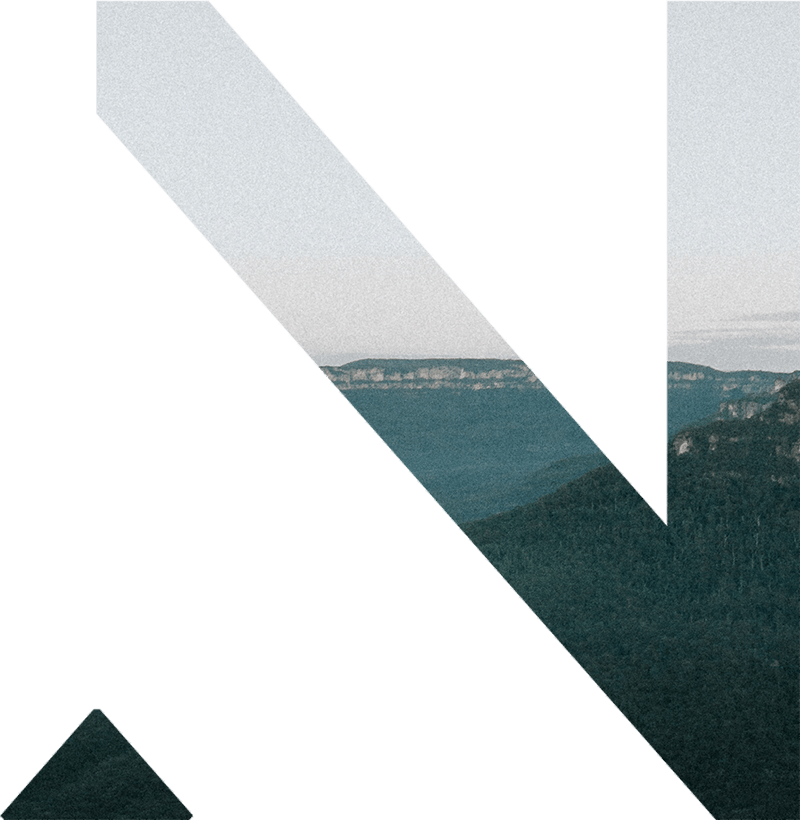 The digital marketing agency that delivers great SEO results
Want to build a strong online presence and increase trust and credibility with Google and your customers and potential customers? Our agency is Sunshine Coast born and bred, and we're proud to be helping local Sunshine Coast businesses increase their organic traffic (the kind you don't have to pay for) and turn them into leads and revenue.
450% growth in online revenue.
Engagement : Mar '14 – Sep '18
"Very efficient, great service and they are genuinely interested in growing the revenue of my business! And the results we've received have been excellent."
Toby Cumpstay | Owner
High-quality content is critical to successful digital marketing. It establishes your expertise, drives awareness of your brand, engages your audience and when done right, converts them to customers.
Want to reach new and captive audiences? This is the power of effective social media marketing. Build brand awareness, generate new leads and retain existing customers with winning campaigns.
A high-performing website captivates, compels and converts while looking great. It becomes an extension of your sales team driving leads and sales through easy navigation and engaging content.
Digital Marketing Agency FAQs
Does my Sunshine Coast business need digital marketing?
If your customers use the Internet (and of course they do) then your company needs a digital marketing strategy! Digital marketing is incredibly effective at a local level. No doubt you've searched for a café or restaurant in Noosa and looked at the menu and online reviews to make a decision. For you, it was about finding a good place to eat. But for them, it was about gaining or losing a customer! Similarly, thousands of Sunny Coasters are searching online to find products and services they need and want. If you're not there, how can they find you? 
How much does digital marketing cost on the Sunshine Coast?
It's a great question and it can really depend, like the answer to 'how much does a car cost?' To establish how much it will cost, we look at what you want to achieve (off road on Fraser Island or Lakeside Park Raceway), your available budget (a 1 man show or a family of ten) and how much competition is in your industry (are you racing a Ferrari or a Kombi Van). But to give you an idea, we are growing many businesses that have a digital marketing budget of $1k to over $10k a month. While the Sunshine Coast is still relatively small compared to Melbourne and Sydney, cheap marketing solutions won't set you in good stead for the future, so we recommend choosing a digital marketing partner who has a proven track record and does quality work - us!
What makes Due North a great partner for digital marketing on the Sunshine Coast?
Half of our Due North team live in South-East Queensland, so we intimately know the  Queensland business landscape. We have a long-term partnership approach and a senior team who produce quality work within a proven framework  So, if you want to see your business grow, ask us about how we are getting an average of 34% year-on-year revenue growth for our clients.
What kind of results can I expect from digital marketing for my Sunshine Coast business?
The fundamental objective of any kind of marketing is build curiosity and demand around your products and services. Digital marketing has the same objective but online. When your digital marketing is done right, (assuming that your Sunshine Coast business is delivering great products and services), you'll see a steady increase to the number of potential customers contacting your business. Our fundamental goal is to see all of our clients achieve 25% sustainable growth year-on-year.
How can I improve my marketing during the COVID-19 downturn?
There is no denying that COVID-19 has presented big challenges to businesses worldwide. Some businesses have experienced a sudden increase in demand and have needed to rapidly scale with robust digital systems to cope. Others, however, have suddenly realised that their business must pivot to include a digital presence. Improving marketing during these difficult times involves ensuring your strategy is aligned with the current market, and that it's as effective as possible. Have a read of this article to see how your digital marketing strategy compares to best practice.
Can I do my own digital marketing? How do I manage it?
Definitely! We  have several informative posts on where to start with digital marketing that make sure you understand the fundamentals. However, a successful business owner also know when to delegate to specialists, so they can get on with what they do best. When there are no designated resources to manage your digital marketing, it's easy for marketing to fall by the wayside when things get busy. If you want a partnership with a quality focused digital marketing agency will benefit your business, we're just a phone call away!
I have an eCommerce site, what digital marketing do I need?
When running an eCommerce site you need to implement all of the digital marketing strategies to attract customers to your website (SEO and SEM) and once there, you need to ensure you have an easy to navigate website, your products are well presented, your content is engaging and you blow your customers' socks off with great service. Be interactive by using multimedia such as videos, and of course, social media channels. The user experience and journey needs to be simple and obvious, so interact with the customer by having wish lists, sales, and reviews, and ensure the check-out process has multiple shipping options and as few steps as possible before making the transaction.
What are the main principles of digital marketing?
The main principle of digital marketing (and marketing in general) is to  truly understand your customer and their needs and put them first. This means all of your promotional material (especially your website) and channels need to address the challenges, needs and desires of your customers and connect with them on an emotional level to really stand out. Then it is a matter of being consistent. You need to keep doing, learning and improving!

Tired of digital marketing companies that over promise and under deliver? So were we! Having built four businesses across three different industries over 17 years, we heard it all, and wanted to do things differently.
Taking a strategic, systematic and scientific approach to marketing, we help business owners – like you – engineer great digital marketing assets that stand the test of time and drive revenue growth year-on-year. Bringing extensive sales and marketing expertise across various disciplines and industries, we can provide strategic advice, execute the plan and generate results.
Have owned and run our own businesses for over 17 years
Over 100 years of combined digital marketing expertise

Built our own B2B sales channel that generated 22,000 new small business clients for Commonwealth Bank
Employed over 1,000 people
Built a successful marketing company
Find us on the Sunshine Coast.
It's time to do great marketing!
Let's chat about how we can help your business.
4.2

Stars - Based on

21

Google Reviews