SEO Agency Sunshine Coast
Build trust and credibility with Google and your target audience through a strong online presence.
The SEO Agency that Delivers month-on-month growth
The right SEO agency will increase the volume of organic traffic to your website and the amount of qualified leads you get(that is, traffic that you don't have to pay for). This includes direct links to various pages on your website that may rank in a search engine such as Google, but also includes links from other websites that are also ranking for the search terms. SEO is not just about search engines, it's about maximising your overall web presence through the help and guidance of the best SEO Agency in Sunshine Coast. 
There are three important aspects of SEO:
A proven track record of delivering businesses more qualified leads.
Results that speak for themselves...
Engagement: 7 years
Performance: 25% growth year on year on year

Engagement: 6 years
Performance: Growth from $15mil to $250mil
Engagement: 8 years
Performance: Generated 22,000 new clients
We have over 20 years experience successfully growing our own businesses, so we've narrowed down the formula for seo success. A great seo agency will tak you on the right journey: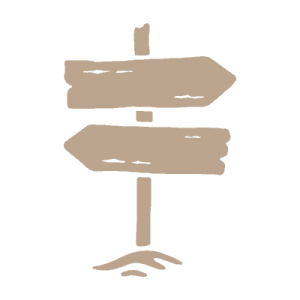 We'll help plan your journey with the right tracking, measurement, analysis and strategy.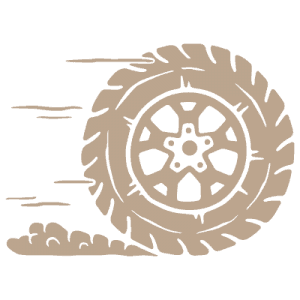 We'll navigate the path forward with optimisations and key improvements.
We'll help you scale your Everest by generating more profit with lower costs, bringing you rapid growth and business success.
Digital marketing specialists for B2B, trades and industrial SMEs.
Your go-to team of highly experienced marketing specialists.
The limited number of businesses we work with at one time.
The experience we have had working with B2B companies.
The combined marketing experience of our team.
SEO Strategy & SEO Analytics
Like any journey, you need a comprehensive plan on how you're going to get to your destination.  This includes using Business Intelligence data and analysis, to determine where your business is at, what gaps need to be filled, and the best strategy for your business to help you reach your goals.
When it comes to SEO, our SEO agecny starts with a thorough review of your current technical SEO setup and how your website is currently performing. It provides clear insights into improvements that can be implemented for better results, and covers the following important aspects of SEO:
How well can the search engines find and index your website?
How search engines index your website is the process of downloading a site or a page's content to the server of the search engine, thereby adding it to its "index". In order for the search engines to be able to do this, your website needs to be set up accordingly:
How well can the search engines find and index each individual page?
This is how you tell a search engine what content is on each page so they can index it correctly and show it in relevant search queries.  It includes things like ensuring title tags, meta descriptions and H1 tags are all updated in the backend of your website.  These are the headings and descriptions that will appear in a google search to provide a brief insight into what content is on that particular web page.
How well can search engines (and visitors) navigate your site?
The navigation structure on your website is important as it provides internal links to every page and points search engines to the most important pages (so search engines can read navigation drop down links), which also allows all pages to be indexed.  Key aspects that need reviewing are:
How well does your website translate to mobile?
With over 40% of Australian internet use being via a mobile phone, it is imperative to maintain a competitive advantage that businesses have a mobile responsive website. This should take into account:
Engagement: 2 years
Performance: Doubled leads through the door
Engagement: 3 years
Performance: 2,000 to 12,000 organic visitors per month
Engagement: 6 years
Performance: $0 to $2mil/year revenue from digital channels
Implementing the SEO improvements outlined in the SEO Audit will mean your website is on track for better optimisations, however that alone is not enough to get the traction your website needs. It's important to continually optimise the visibility of your website across a multitude of platforms, which will drastically improve not only your rankings but the traffic to your website. Some of the SEO strategies we recommend include:
The SEO Agency that builds Trust and Authority
External links to your website is an excellent way to not only drive traffic to your website, they help you rank better. They tell Google you're an authority on a certain subject so the more good quality links you can get the better. Here's some of the ways in which we will help you do it:
In order to achieve the above, you are more than likely going to need to start here – developing rich, relevant, engaging and current content.  It's all about what your target audience are searching for and you will know this from your keyword research. By continually developing new and interesting content you can use it to refresh and update your website and reach out to other websites, too.
It may seem obvious but having a great website is paramount.  And not just a good-looking website, but one that is optimised for SEO.  At a minimum, it should be visually appealing, easy to navigate, display clear unique selling points and call to action, have a simple user journey, be mobile responsive, be full of super relevant and helpful content and have a strong message coming through on your About Us page to really connect with your audience.  It should also be working for you by collecting leads – this is really important as it will help you develop a database of 'qualified leads' that you can market back to as part of your email strategy.
Now we're getting serious.  We've got our SEO on track, we're ranking well for key search terms and we're getting our website and content humming along.  But what's needed in the longer term to maintain our good positioning and outplay our competitors?
Do I need SEO for my Sunshine Coast business?
If your website is used to attract customers or businesses, and if your customers use the internet to search for businesses like yours, then proper SEO will benefit your business, even if it's a boutique store in Noosa! Customers often search for services and business names, and if you're not there, they'll go elsewhere! SEO is also a local game - Google uses people's location to show local businesses. So, now more than ever, SEO is an important part of almost every business!
How long will it take to rank on Google in the Sunshine Coast?
Every case is different, but it generally takes just over a week for Google to know your business exists and (if you have a physical store) for this to show on their maps. This means people can start making their way to your store when they haven't met you before! But to have your website ranking well on Google often takes 4 to 12 months, depending on the intensity of your competition. For example, it would be easy to rank in the top ten for an ice bar (if you opened one), but ranking for accommodation in Noosa would be a whole other story!
What makes Due North a good SEO agency on the Sunshine Coast?
Half of our Due North team live in South-east Queensland, so we intimately know Queensland and its business landscape! We're not just SEO experts, we think big picture! As we have successfully done for many Sunshine Coast based businesses, we focus on sustained year on year growth. SEO is one of the many digital marketing tools in our toolbox. It's our passion for SEO and digital marketing that makes the difference between good and great results! So if you're passionate about your business and want to see it genuinely grow, we'd make a good match!
What affects your SEO ranking?
What's in KFC's secret 11 herbs and spices? If only we knew! Likewise, Google (and other search engines) guard their search algorithms carefully. However, many factors are known to resonate with search algorithms nicely. These include, but aren't limited to, being mobile friendly, loading fast and securely, and providing a good user experience (i.e.: If people consistently spend 10 seconds on your website then leave, Google will rank you further down). Having quality content that targets the right keywords and adds value to your audience, coupled with structured data, is also beneficial to your rankings.
Should I start SEO before my website is built?
If your website's intention is to get attention and win customers, then it's important that SEO and website development occur simultaneously! SEO is the make up and preparation before a job interview - you don't want to present yourself to Google like you just got out of bed do you? Forming your website with your customer and SEO in mind is critical to it's success and will save you a lot of money down the track!
Can I do my own SEO for my website?
You sure can! In fact, we have a few blogs that can guide you on the principles and methods for SEO and digital marketing. Keep in mind though, a successful business owner does what they do best and delegates the rest to others that have shown competence in that field! It's easy for SEO and marketing to fall by the wayside when things get busy. That's why we recommend having dedicated resources to the task of SEO and Digital Marketing when business reaches such a level. If you feel that a partnership with a quality & holistic focused Digital Marketing Agency will benefit your business, we're just a phone call away!
Can't I just buy ads and skip SEO?
You can, but it's not necessarily ideal as both SEO and PPC (buying ads) help in different ways. PPC allows you to connect with customers when they need you, but SEO provides more exposure to your business in general, leading to better brand affiliation and prominence. It depends on your marketing strategy, but we often recommend a mix of PPC and SEO to increase your online presence for the long-term whilst also making gains immediately. SEO also helps you analyse your website, increasing its effectiveness, which naturally increases your PPC outcomes.
What are keywords and are they important?
Keywords are the search terms people type into a search engine. For example, if you're looking for a good café in Hawthorn, you could type "good coffee in Hawthorn" - that is a 'keyword'. When you learn what keywords people are using to find products or services you offer, you can align your website accordingly - connecting your business to potential customers. However, Google is getting smarter by the day and it knows that 'good coffee in Hawthorn' has the same intention as 'Hawthorn good coffee' - so you shouldn't stuff your website copy with every keyword variation - people first; machines second!
Doubled sales in 6 months

Engagement : Sept '15 – July '21
Find out how we can make your marketing more profitable and effective.
Find us on the Sunshine Coast.
It's time to do great digital marketing!
Let's chat over a cuppa about how we can help.