Expert Google ADS mANAGEMENT
Transform your Google Ads with best in class ROI.
34% - The average year-on-year growth achieved for all our clients.
5 Essential steps to discovering the gold in your Googles Ads campaign.
The first and foremost starting point to any success in your Google Ads campaign is having a clearly defined competitive advantage.
The second step to excellent ROI and a successful Google Ads Campaign is having the right campaign strategy in place targeting the low hanging fruit.
It's so important in getting everything pumping as quickly as we can and as efficiently as we can so it drives revenue to your Google Ads account ASAP.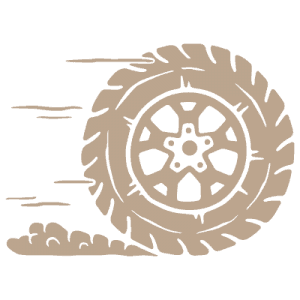 Site Engagement Optimisations
The three phases and nine optimisation tasks you need to see great results in your Google Ads account.
The beauty of having the Google Ads Management services is that it becomes a channel that you can scale both up and down quickly and easily.
Delivering rapid results with outstanding Google Ads management services
CASE STUDY: 6 Year Engagement.
Doubled in 6 months, $20M to $250M in 6 years.
Engagement : Sept '15 – July '21
"Our business has used Due North for over sixyears now for our digital marketing and CRM/sales support and it's been fantastic. Forget a large agency, get personalised service and clear plain English about how to improve your digital marketing."
Peter Thomas | Head of Sales & Marketing
Meet your senior team of Google Ads experts.
Hi, I'm Ben, your Guide. You get to work directly with me and my team of senior Google Ads experts.
Over the last 20 years, I've started and run 4 different businesses and I've employed (and sacked) over 20 marketing agencies and consultants because they never delivered on their promise. I knew I could do better. So, I formed my own Google Adwords Agency, Due North.
When you work with us as your Google Ad manager, you deal directly with our experienced marketing superstars who have owned their own businesses and have at least 15 years of experience in the industry. Bringing extensive marketing expertise across various disciplines and industries, we can provide strategic advice, execute the plan and generate results for your google ads management.
Most importantly, we take you on the right journey that delivers results, short and long term.
Google Ads Management: An extension of your business.
When you work with Due North, you are working with the best google ads management. 
We've deliberately hand picked only the best, senior marketing professionals that perform. they know how to deliver what's required for every client, every task, on time, to the highest standard.
Because that's what gets the best results.
Our top team of Google Adwords experts bring world class skills and experience in marketing strategy, branding, search optimisation, advertising, and content marketing, with the added business nous and real-world perspective that comes from having run their own company before.
What's more, they're great to have a beer with!
Highly experienced marketing experts
Years of combined digital marketing expertise
Small business clients for Commonwealth Bank using our B2B sales channel
Google Ads Management that beats your competition.
Define and refine your competitive advantage
Our 1st challenge is to have a value proposition that is more compelling and clearly differentiated than your competitors.
A smart marketing strategy that delivers
Who are you really selling what to, how and when are you going to communicate to them is our second priority to winning at marketing.
Competent senior team of marketers
As Jim Collins says, you need the right people on the bus and in the right seats, and the wrong people off the bus to go someplace great.
25% growth in revenue in 4 months
Engagement : Sept '16 – Current
Expertly Navigating the Challenges of Business.
Our proven Google Adwords management system takes the best of the 'old world' of marketing and brings it into the data-driven digital marketing realm through four key steps to optimal performance:
Design a tailored marketing strategy & blueprint.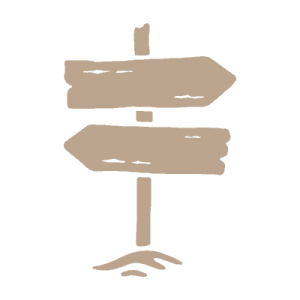 The right marketing analytics are pivotal to long term growth.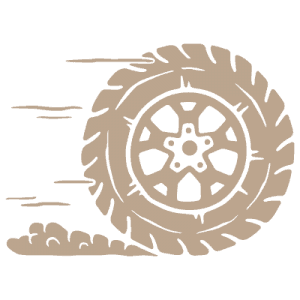 Innovate and optimise for scalable growth over time.
Scale your results with the right google ads management process.
15 Years: The minimum amount of marketing experience every single staff member has at Due North.
Executing Google Ads campaigns and creatives with precision.
The Outcome:
Rapid results whilst ensuring long term growth
Quick wins are the number 1 priority. By grabbing the low hanging fruit, with great google ads management, your new marketing system will be a self-funding machine to growing profit. Quick wins give us more profit that we invest in the long-term assets that allow us to scale your business to new heights, that will see you soon spending $1 million on your marketing because it is making you $10, 20 and $30 million in revenue.
Every business is different and will need strategies to achieve different outcomes with different Google Ads management approaches. In order to define the appropriate strategy for your business, we will assess and analyse available information with the aim of addressing the following questions:
The right information with which to make decisions
Having the right reporting framework in place for your Google Ads management is vital to see what is working well and what isn't, so we can do more of the good and fix or stop the bad. Your BI Framework from Google Ads should include:
Everybody says they optimise their Google advertising, but that's like saying everybody communicates. And we all know there are good communicators, poor communicators and average communicators. The right Google Ads management will develop with you a strict and effective optimisation process that will see a real growth in results.
Google Ads Management FAQs
How does Google Ads work?
Google Ads allows you to reach customers searching online for what you offer instantly! Google Ads works as a live auction, with advertisers bidding on keywords relevant to their business; generally, the higher the bid, the more prominent your ad. Whether your ad is shown depends on a few factors, mainly the relevance of your service or product to the search query, and, of course, your bid. You only pay for the ad when someone clicks on it to go to your website. We track conversions (sales, calls and leads) so you can see what's working well. We also continually optimise your campaigns, giving you better returns for your investment or ad spend.
Is Google Ads right for my business?
Most times yes! Google Ads works well for many industries, services and products, both B2B and consumer. Long story short, if potential customers use the internet to learn about or find services or products that you offer, it's very likely that Google Ads will increase your business. We're happy to provide you with advice about your specific business as we have a wealth of experience in managing Google Ads for a variety of clients and industries.
Why should I choose Due North as my Google Ads management partner?
We have been managing many Google Ads campaigns for over 10 years. In that time, we have built up a wealth of experience about how to best set up and optimise Google Ads campaigns that works toward the best use of your budget. We keep a very close eye on campaign performance and have a tightly controlled optimisation process, aimed at giving you the highest exposure possible where it counts, within your budget. We don't work for a commission, charging you a percentage of your ad spend, so you can be sure that we're doing our best to ensure your business is not spending more than it needs to and is headed in one direction - Due North!
Can I just do my own Google Ads? How do I manage it?
You sure can - in fact, we even have a guide on how to do so, but a word of caution - almost anyone can drive, but not everyone can win Bathurst! Firstly, business owners are often so busy, it's best to focus on what you do best - your business! Secondly, managing a Google Ads campaign takes a lot of knowledge, familiarity and experience to achieve the best results. Google's tools are very powerful, but very dangerous if you look at the wrong metrics. Google Ads campaigns must be monitored closely and optimised regularly to ensure you're not just losing traction and burning through cash! It is very easy to lose money fast through Google Ads if you do not know what you're doing! Whilst we're happy for you to give Google Ads a shot, we are obligated to gently remind you that there's a reason the driver drives and the team manager manages when it comes to a winning team.
How much does Google Ads cost?
Google Ads costs whatever you budget for it - as much as you want it to! We control your keyword bids and monthly spend to keep within your budget and, unlike traditional media, you only pay when someone clicks on your ad. We also supply you with easy to understand reports about the performance of your Google Ads, so you can make informed decisions about how much to spend.
How do I save money on Google Ads?
By doing it right and being consistent! It is very easy to blow a lot of money on Google Ads if you don't know what you're doing. Running an effective campaign requires strategy, research, and analysis of the data to find ways to improve. We focus on delivering high quality traffic to your website (i.e., people who are actually searching for what you offer). We do this through meticulous keyword research and bidding; stringent targeting; high quality ad copy; and feedback about your website's user experience to ensure the best efficiency for your spend.
How quickly will Google Ads bring leads into my business?
Unlike SEO, which is a lengthier process, Google Ads can allow your business to appear at the top of the rankings for relevant searches in as little as a day or two after launch. In saying this, there can be a period of a couple of weeks for a new campaign to 'ramp up' and start seeing results so it's important to be patient! Due North closely monitors new Google Ads accounts performance in the early stages to identify any issues and promptly optimise accordingly.
What kind of results can I expect from Google Ads?
The beauty of Google Ads is its transparency. Additionally, we track the effectiveness of your Google Ads through conversion tracking. We can track sales, lead forms, calls, and we can even track if someone has clicked to get directions to your business. We keep you updated with weekly and monthly performance reports on your campaigns so you can see what is generating revenue for your business and make smart decisions accordingly.
Is Google Ads relevant for a B2B business?
This can depend on the industry; however, we have many B2B clients for whom Google Ads is critical for their success. Business owners and decision makers still use Google and with Google Ads, you can get in front of them when they're searching for what you offer.
What's the difference between Google Ads and SEO?
Google Ads is pay per click (PPC) advertising and SEO stands for search engine optimisation. There are two key differences when considering SEO or PPC advertising. The first is that paid ads often appear at the very top of the page, above the organic listings influenced by SEO. The second is that (what we call) 'organic' traffic from SEO is free, whereas traffic from PPC has a cost for each click. In many cases, SEO and PPC work best when integrated together and strategically aligned to your overall digital marketing strategy. We offer both of these services at Due North.
Is my website up to scratch for Google Ads?
Google Ads can deliver high quality traffic to your website; however, you need a website that delivers a good user experience in order to close the sale, achieving the best results for your spend. For example, a slow website that is not optimised for mobile and has a complicated structure can frustrate a visitor and cause them to leave your website. At Due North we provide analyses of your website, including user experience and we can implement changes to increase the success of your Google Ads campaigns.
What is the difference between Google Ads and Google Ads Express?
Google Ads and Google Ads Express are very different. Google Ads is a robust platform that offers you a lot of control, but with that higher level of control comes a fair amount of complexity, which is often intimidating for small businesses. Google Ads Express offers a simplified interface with fewer options and less control over how exactly your budget is spent. Google Ads Express takes control of the management for you. This may seem like a useful feature, but you will never get the ROI of proper Google Ads management. Unlike Google Ads Express, Google Ads allows you to run multiple ads, control your bids and perform all manner of optimisations for maximum efficiency. It's having the benefit of the human touch vs time involved that makes the difference here.
Why are my Google Ads not showing?
This can be attributed to a number of factors. It could be because your site doesn't yet make the cut regarding quality in Google's eyes, or perhaps your budget for the day is already spent - there's many possible reasons. When we manage your Google Ads, we keep a close eye on campaign performance and any change in performance is investigated, diagnosed and communicated to you promptly, so you can feel at ease.
What if my competitors click on my ads all day?
This is a common concern, but you can rest assured that Google has safeguards in place to identify accidental or malicious clicks on your ads. These are shown in the Invalid Clicks column of your campaign and you do not pay for these clicks.
Where do Google Ads show and what types of ads are there?
Google's capacity for reach is astronomical and it offers many mediums to reach internet users. Google Ads run across the search network; Google Display network; YouTube and Shopping network. Ads show on desktop, mobile and tablet devices. You can run text ads, image ads, video ads and shopping ads. You can target people who have visited your website; or audiences who are interested in your product or service. The possibilities are endless!
It's time to do great digital marketing!
Let's chat over a cuppa about how we can help.
"Due North has boosted our traffic and doubled our through the door customers in only 6 months of work! Highly recommended!"

"Our business has used Due North for over 4 years now for our digital marketing and CRM/sales support and it's been fantastic. Forget a large agency, get personalised service."
BLOG: 9 Killer Step to Great Google Ads results.