Looking for a Digital Marketing Agency in Melbourne
That Averages 34% Growth Year on Year For All Our Clients
We build strong digital marketing strategies that drive customer acquisition and growth in revenue.
We steer your business in the right direction to maximise google ads, seo, website, social and content.
We use data, analysis and optimisation that drive revenue growth and scale.
Building Valuable Digital Assets That Drive Revenue Growth
In the 17 years I've been running my own businesses, I've employed (and sacked) around 15 sales and marketing agencies and consultants because they could never deliver on their promise. I knew I could do better. So I decided to form my own Digital Marketing Agency in Melbourne, Due North.
Due North has a unique offering. When you work with us, you deal directly with our digital marketing superstars. Our team provides broad digital marketing expertise across a range of disciplines, and are capable of both providing strategic advice and executing the plan. It's a model we're really proud of and produces some amazing results.
We're confident that our model can get you the sales results that you want. It allows you to start with just a service or two but then expand your marketing needs to a whole range of services (or become your entire team) as your business grows and evolves.
TRusted by these Melbourne companies:
Digital Marketing Services Melbourne
Charting a Remarkable Journey
How Smartpay doubled sales in 6 months

Engagement : Sept '15 – July '21
"Our business has used Due North for over 4 years now for our digital marketing and CRM/sales support and it's been fantastic. Forget a large agency, get personalised service and clear plain English about how to improve your digital marketing."
Peter Thomas | Head of Sales & Marketing
The Most Experienced Google Ads Team in Melbourne
Google Ads is the default advertising mechanism for all business in Melbourne. If you're not there, your competitors are. Grow your business with more leads, more revenue and better ROI with better search strategy, analysis and optimisation. Expert Google Ads management is one of the quickest ways to start attracting quality, high intent traffic to your website.
25% growth in revenue in 4 months.
Engagement : Sept '15 – Current
"I set Due North a target of growing my business by 25% within 6-12 months. They delivered in just 4! Their professionalism, communication and results have been excellent. It is extremely refreshing to find a company that takes the time to guide you through the process, understand your requirements and then deliver a solution in a timely fashion. I'd recommend them to anyone."
Guy Wilson | General Manager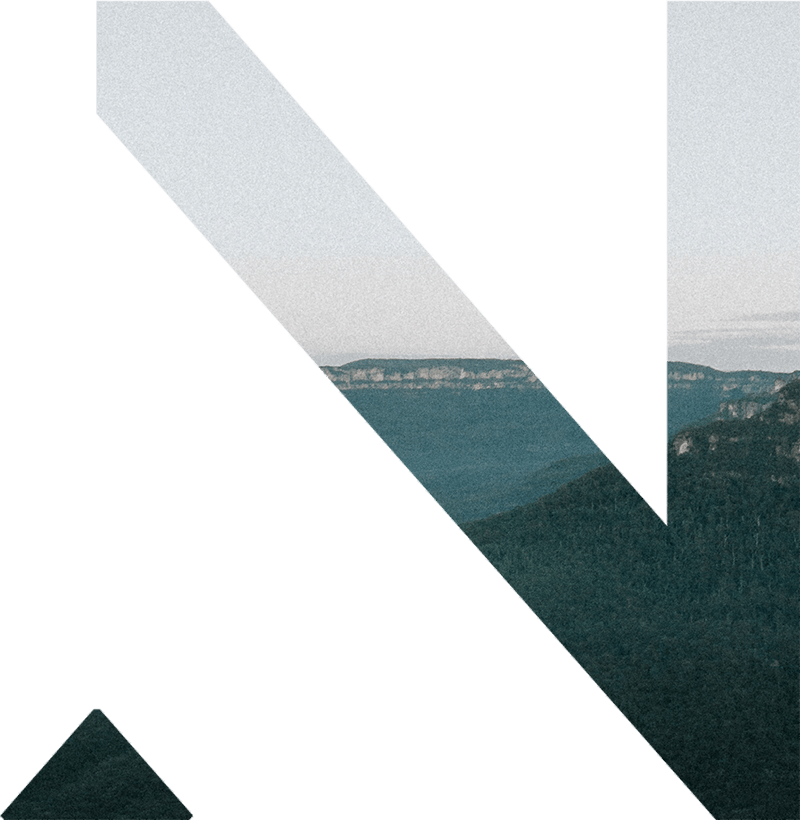 Melbourne's Leading SEO Agency with a difference
Build a strong online presence, trust and credibility with Google and your target audience. We're Melbourne born and bread, and SEO is the way in which you increase the volume of organic traffic to your website (that is, traffic that you don't have to pay for), that converts into leads and revenue.
From 3,000 to 60,000 website visitors.
Engagement : Jul '13 – Current
"Their online strategies and reporting have been a huge weight off our shoulders for having to worry about all of the google advertising and promotion that goes on now days – they are fantastic to deal with and a pleasure to recommend."
Sam Cain | Owner
Great content marketing is vital! Today, content is the lifeblood of all worthwhile digital marketing. It is pivotal to driving awareness of your brand, engaging with the right target audiences and converting people into paying customers.
Social Media Marketing – You either love it or hate it (or love it AND hate it!), but what if we told you social media could help your business tap into new audiences, build brand awareness, help with lead generation and customer retention?
It's Time To Have A Great Website! What makes a good website is not just it's looks. When done correctly, it can also be an amazing marketing asset that drives revenue growth for your business day in, day out.
Does my Melbourne business need digital marketing?
Do your customers use the internet? If so, then your company needs a digital marketing strategy! Digital marketing is potent at a local level! For example, no doubt you've looked up a café or restaurant in Melbourne online and the reviews and menu helped you make a decision. For you, it was about a good place to eat, for them, it was gaining or losing business! Similarly, thousands of Melbournians are using the internet to find products and services they need and want. If you're not there, someone else is getting that business!
How can I improve my marketing during the COVID-19 downturn in Melbourne?
COVID-19 has presented big challenges to all of us, especially Melbournians! Some businesses have experienced a sudden increase in demand and need robust digital systems to cope, whilst others have suddenly realised that their business must pivot to include a digital presence. Improving marketing during these difficult times involves ensuring your strategy is aligned with the times, and that it's as efficient and effective as possible. See this article to see if your digital marketing strategy makes the cut when compared to best practice.
How much does digital marketing cost in Melbourne?
It depends, much like the answer to 'how much does a car cost?'. We look at your desired outcomes (off road in the Grampians or Calder Park Raceway), your budget (a 1 man show or a family of ten) and how much competition is in your field (planning to race a Ferrari or a Combi van). But to give you a ballpark idea, we are growing many businesses with a digital marketing budget of $1k to over $10k a month! Many businesses in Melbourne are well aware of the need for digital marketing - so what will differentiate you is choosing a proven digital marketing partner who does quality work, like us.
What makes Due North a great partner for digital marketing in Melbourne?
Most of the Due North team are born and bred or live in Melbourne and we intimately know the Melbourne market! We believe all businesses should be doing great marketing. We have a long-term partnership approach and a senior team who produce quality work - we love what we do and our passion is the difference between good and great results! So, if you're passionate about your business and want to see it grow, we'd make a good match because we're passionate about ours - and our business is proven by the growth of our clients!
What kind of results can I expect from digital marketing for my Melbourne based business?
The fundamental objective of marketing is having more people interested in your products and services, ultimately increasing sales. Digital marketing has the same objective but in the digital space - online. When digital marketing is done correctly, (and assuming that your Melbourne business is pumping out great products and services), you'll see a steady increase of potential customers finding and contacting your business. Our fundamental goal is to see our Melbourne clients sustainably achieve 25% growth year on year.
Can I do my own digital marketing? How do I manage it?
Absolutely! We even have informative posts on establishing your fundamentals and where to start with digital marketing. However, a successful business owner does what they do best and delegates the rest to others that have shown competence in that field! It's easy for marketing to fall by the wayside when things get busy and that's why we recommend you have dedicated resources to the task of digital marketing. If you feel that a partnership with a quality focused digital marketing agency will benefit your business, we're just a phone call away!
I have an eCommerce site, what digital marketing do I need?
You need to implement all the generic strategies to attract customers to your website (SEO and PPC) and once there, you need to blow your customers' socks off with an awesome website and level of service. Ensure your products are visually presented and address how they fulfill customer needs. Be interactive by using multimedia such as videos, and of course, social media channels. The user experience and journey needs to be simple and obvious, interact with the customer by having wish lists, sales and reviews and ensure the check-out process has multiple shipping options and as few steps as possible before making the transaction.
What are the main principles of digital marketing?
We believe the first step to successful digital marketing is to truly understand your customer and their needs, putting them first. Your website and other channels then need to stand out from the crowd and really address the needs of your customers, connecting with them emotionally in a simple and clear way. Now that these are established, consistency is key - keep doing what you're doing and keep on learning and improving!

Tired of digital marketing companies that over promise and under deliver? So were we! That's why we sacked them all and built it ourselves.
We've built and grown our own businesses for over 17 years, more times than not, learning the hard way. That's 4 businesses in 3 different industries. Chances are we've been in a similar situation that you're in now. It's through this experience that we know how to grow businesses.
Have been running our own businesses for over 17 years
Over 100 years of combined digital marketing expertise

Built our own B2B sales channel that generated 22,000 new small business clients for Commonwealth Bank
Employed over 1,000 people
Built a successful marketing company
It's time to do great marketing!
Let's chat about how we can help your business.
4.2

Stars - Based on

21

Google Reviews