POSITION YOURSELF FOR MARKETING SUCCESS
The silver bullet of marketing
There really is a silver bullet when it comes to marketing – and when you fire it right EVERYTHING changes.
Why you don't have MORE customers than you can handle
Allow us to be that honest friend that has your best interest at heart and tell it as it is. This might hurt a little, but we promise, it's for your own good!
Your marketing message is crap!
We're sorry, that was a bit blunt. But someone had to say it. And let's face it, if you were doing marketing well, you wouldn't be here reading about how to do it better. You'd also have a long line of customers waiting to do business with you.
Research proves Companies that have a clear and engaging marketing message grow 5 x faster!
The purpose of marketing is to amplify your message.
Marketing takes your message to the world. So, if your message is unclear, complex, or boring, then you're spending money to amplify a mediocre message that your target market may not resonate or engage with. A mediocre message = mediocre results.
So, then the simplest and quickest way to a buzzillion % growth is to…
Craft a more compelling message!
Put competitive advantage first. Start with a winning, scalable formula.
Mckinsey: Rule no 1 for Growth
The results are nothing short of skyrocketing!
A message that is stronger than your competitors will achieve every revenue target you've set. It will increase your sales and marketing conversation rates by 20-50%.
Sales reps will convert 20-40% more business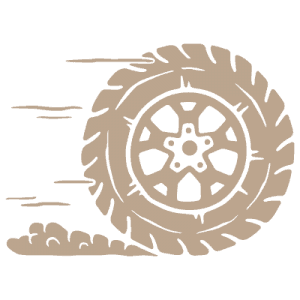 Your Marketing will perform 30-50% better
Customers will spend more & buy more often from you
Revenue will literally skyrocket
But don't just take our word for it! Here are two customer examples.
Engagement: 7 years
Performance: 25% growth year on year on year

Engagement: 6 years
Performance: Growth from $15mil to $250mil
Engagement: 8 years
Performance: Generated 22,000 new clients
What makes a message great?
Step 1: Identify the real problem you solve.
This is a deep dive into the true value you provide for customers. To do this we'll talk to everyone in your business – including clients.
Step 2: Clearly define who has the problem you solve.
Here's a hint, it's not 'everyone' and 'anyone'! Here we'll drill right down to discover who has the most pressing need.
Step 3: Articulate your problem-solving process
When it comes to B2B businesses, often your marketing gold isn't found in 'what you do' but rather 'how you do it'.
Step 4: Demonstrate the results you achieve.
Saying you're great is one thing, but proving you're great is quite another! Here we gather all the proof we need to be compelling.
Step 5: What's your value proposition.
Now we take everything we've learned to develop your value proposition and tagline to clearly articulate the value.
Step 6: What's your competitive advantage.
Finally, we form your competitive advantage. The key messages we draw on to build high-performing marketing campaigns.
It's the most important part of your business.
Defining your competitive advantage is your most important challenge
Timeframe, costs, requirements
Every business is different, has done different aspects of this process overtime and operates in a different competitive landscape so every business is different. As a general rule its 2-4 month and costs anything from $10K – $50K+ depending on business size, complexity, requirements, whats been done before etc
If it's time to define your competitive advantage, it's start with a coffee…