Organisational Alignment is Critical
With so many moving parts to any business and its marketing, it is vital that we ensure perspective and intellect is included through out the digital marketing strategy. The first half gets us clear on 'who' we are selling what to and 'how' we are going to communicate with them. This second half develops the organisational requirements of how we are going to get from where we are today, to where we want to be (our Everest).
Key elements of your marketing strategy management.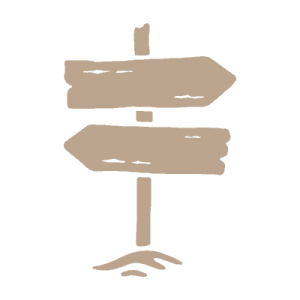 Analysis of the current situation. Ensure we have clarity of the good, the bad and the ugly:
Overall business
Marketing by channel
Individual campaign
Use SMART goals to ensure your marketing goals align with your business goals.
Specific
Measurable
Attainable/Actionable
Relevant
Timely
Prioritise objectives and spending.
Short term wins
Long term investments
Big challenges
Plan your resources.
People
Systems
Software
Process
Create the roadmap & project plan:
What tasks need doing?
Who will do them?
When by?
Analysis of the current situation
This is your current reality and provides insight into where you are today. To do this properly, you need to have the right analytics in place so that you can measure the exact outcomes to your business. It involves ensuring the data capture and integration is right between your systems (POS, CRM, financials), and that your website and marketing channels are talking to Google Analytics. This means that all the data passes smoothly and you can track exactly what activity is generating revenue for you. By doing this, you will know the good, the bad and the ugly and where the quick wins are to obtain revenue growth.
A strong marketing strategy will ensure you are tracking data on 3 levels:
Overall business: What are the outcomes 'by source' to your business in revenue, leads, foot traffic, growth and database?
Marketing by channel: Of each of your marketing avenues, how are they performing in terms of generating revenue for your business? This includes offline, online, your database, word of mouth and advertising. Have transparency on how well each one is performing for your business so that we can start to analyse what's working and what's not.
Individual campaigns: Within the above channels and then for each of them individually. Get granular with each aspect of your campaigns to determine how well they're performing.
Today, you have the technology available that allows you to track and report on nearly everything that you do.
SMART Targets / Objectives
The next step in your marketing strategy is to define where exactly you want to be.
Use SMART goals to ensure your marketing goals align with your business goals, it will also keep you on track and will challenge your thinking at each step. Using SMART goals will help you determine if your strategy is working and if you have to change course along the way.
Examples of a poorly defined objectives:
To be better than my competitors
To be the number one provider of organic dog food in Australia
To create more brand awareness of Toggie Doggie
Examples of well-defined goals:
Launch our new widget by Sept 30th and grow sales to $1Mil by June 30
To increase sales of organic dog food across all states by 10% before the end of the year 2020
To increase hits to the Toggie Doggie website by 30% by Quarter 2 FY19
Prioritise objectives & spending
Short term wins that drive results today
If you're like most businesses, you want everything done yesterday. But realistically that is not achievable with time and resourcing restraints.
This is why your marketing strategy should prioritise your objectives and spending, focusing on the areas of your customer journey that are going to give you the biggest return in the short term. This doesn't necessarily mean you need to spend all of your focus on the top of the marketing funnel (which is 'building awareness').
For some businesses, focusing on customers further down the funnel may provide quicker wins in the short term. To determine what these are for your business you must understand what's working well (so you can do more of it), what's not working (so you can create/build out what might be missing), and what you should stop doing altogether, which is equally as important.
Long term scalable investments that will drive growth over the ages
This is the investment you need to make today, next week and next month that will allow you to scale the business over time. Rome wasn't built in a day, and neither is significant growth in your business. You need to identify and execute the strategies that are going to generate year-on-year growth in revenue and invest in the resources to make them happen. These may include identifying:
Systems and processes to take you from 3 sales reps to 10 sales reps.
These may include:
A clearly defined sales process.
CRM scoping and design.
Integration with systems internally and externally.
Management of your sales team.
New target audiences that you don't currently service.
Product expansion opportunities that you need to test and trial.
A customer loyalty program to implement next year that is going to increase the revenue you receive from repeat clients by 20%.
One big challenge is how you find a happy medium of the tactical short-term work that drives revenue growth today, overlaid with the long-term investments such as systems, process, strategy, relationships and people, resources and skills that drive scale over time.
It's no good having a plan if you don't have anyone available and equipped to help you implement it. You'll need to think about what resources, processes and systems are required to help you execute.
Most businesses will need to work with external partners at some point, there's no way around it. You'll need a great web design development company, a digital advertising company typically for Google Ads, Google Shopping, remarketing and a bit of Facebook, and you need cash (marketing a business is not a cheap exercise). Google and Facebook continue to grow massive profits and they've become the default advertising mechanism. If you're not advertising on them, your competitors are, so it's one of the things you should be considering if you're not already.
People within a business are everything and you need to ensure that you've got great people on your team, whether that be full-time staff, casual staff, contractors or agencies. Think about what can be done in-house versus what can be outsourced.
You can't scale a business without the right systems and processes in place to capture and report on the data you need to make big decisions. Once you've reviewed what systems you have in place (CRMs/POS, finance, operations, marketing), you can determine where the gaps are and what you need to build, buy or integrate.
Underpinning the systems is your software. Investing in software that integrates your systems is worth its weight in gold and will do amazing things for your business. These days there is a range of cost-effective options on the market.
Having the right processes in place is a lifelong challenge for all businesses, yet they're essential to producing good results. From customer service to sales, your processes should cover everything from KPIs, scripts and step-by-step guides for every staff member.
Roadmap: The project plan – it's one of the most important yet surprisingly overlooked steps in the marketing strategy. It's how you know who's doing what, by when and allows you to hold people (and yourself) accountable.
Ready to grow your business?
Let's chat over a cuppa about how we can help.